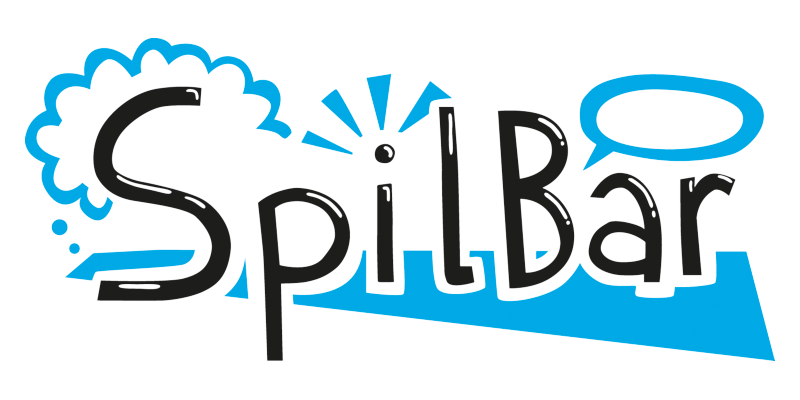 SpilBar 48: When Worlds Collide
NB! Corona pass required for SpilBar 48 – read more below NB!
*********************
Poets, actors, stop-motion animators, theatre directors. Haha, such silly artists! They know nothing about the great medium of video games!! Or… do they?
What happens when creative minds from other fields join the world of games? What fresh new ideas do we miss, if we don't listen? For SpilBar 48, we want to celebrate collaboration, and challenge how and why we create.
What happens when a game developer opens the door to a poet and stop-motion creators? Why have two actors worked on a biking game since the 90s? And could the thoughts of an immersive theater creator inspire new thoughts about what games and art can achieve?
This SpilBar is curated and presented by game designer and Film School student Victor Selnæs Breum.
Program:
16.30: Introduction
16.35: Esben Kjær Ravn
17.05: Troels Lyby og Lars Topp
17.30: Break
17.45: Gry Worre Hallberg
18.15: Various messages
Esben Kjær Ravn
CEO & Founder of Kong Orange. Creative director, designer and producer. Esben and Kong Orange recently ran a successful kickstarter for the stop-motion love-driven co-op platformer, Vokabulantis. For Vokabulantis, Kong Orange collaborates with stop-motion studio Wired Fly and the poet Morten Søndergaard, building on a long tradition of wide collaborations outside of games.
Troels Lyby and Lars Falkenberg Topp
Troels Lyby is an award-winning actor from many beloved Danish series and movies, including Klassefesten, Anklaget, En Kort en Lang og Jul i Valhal. Lars Topp is a senior enterprise & solution IT architect with a background in computer science. Together with fellow actor Nicolaj Kopernikus, Troels Lyby started working on a diplomatic, backstabbing Tour de France board game in the 90s. It grew to attract a crowd of Danish celebrities, like Mads Mikkelsen and Jørgen Leth, and so they started working with Lars Topp and later Morten Madsen on making a digital version.
Gry Worre Hallberg
Gry Worre Hallberg is the founder and artistic director of the award-winning performance group and movement Sisters Hope and of the architectonic and curatorial experiment Dome of Visions. Recently published her PhD Sensuous Society – Carving the path towards a sustainable future through aesthetic inhabitation stimulating ecologic connectedness, arguing for the necessity of practices and spaces for aesthetic inhabitation in order to transition into a more sustainable future. Do also see her two TEDx talks; Sensuous Society (2013, TEDxCPH) and Sensuous Learning (2015, TEDxUppsalaUniversity).
*****
CORONA PASSPORT REQUIRED
Due to the changes in the situation regarding COVID-19, we will require a valid Corona passport for the upcoming SpilBar 48.
To ensure as safe an environment as possible for all participants, we also strongly encourage everyone, including those vaccinated, to take a test before attending.
Free facemasks will be available at the venue, if you wish to wear one. (or you can bring your own, of course)
And finally – if you have any symptoms at all, or feel unwell in any way, please stay at home. SpilBar will be ready for you, next time.

About SpilBar
SpilBar is operated by Vision Denmark in collaboration with the Danish National Film School and support from the Danish Board of Business Development.
The SpilBar format was developed by Interactive Denmark, Thomas Vigild and DADIU, represented by Kristine Ploug.
The logo is designed by Pernille Sihm.
Join SpilBar's Facebook group here.
Join the mailinglist and receive mails about SpilBar events here.