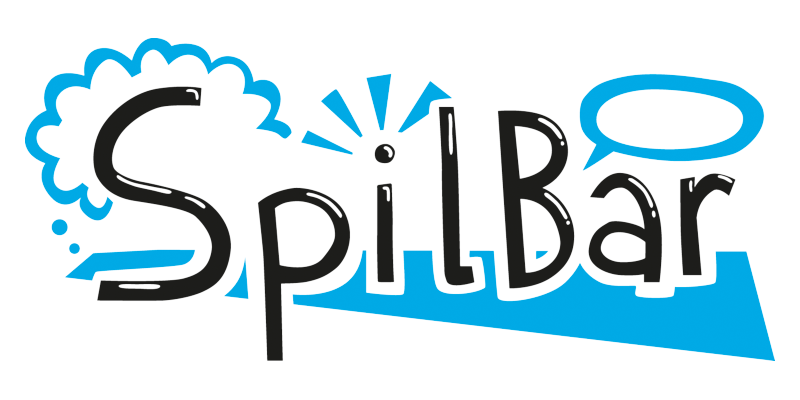 SpilBar 54: Hype, Fear, and Loathing – Generative AI in Games
Recent developments of sophisticated AI tools have unleashed a wave of fear. Yet they have also lead to an immense boost in creativity. As these tools are maturing, it is becoming clearer what they can and can't help us with. How flawed they are, how powerful, and how hilarious.
On this afternoon we will look at the changes to the creative process and the game development workflow that AI is setting out to bring. We'll ground it in examining how our relation to our cultural history is changing when we can actively play with it.
The event will be rounded off with a panel discussion.
This SpilBar is curated by Associate Professor & LAIKA co-founder Martin Pichlmair
If you are up for showcasing your game punch in your details here before March 28th.
https://docs.google.com/forms/d/e/1FAIpQLSe__wkdhEQFRWGb8Bkq72O2Zrkc13a7C-McbI7bnQ9nlBek0w/viewform?usp=sf_link
Program:
16:00 Doors open
16:30 Welcome and introduction – Martin Pichlmair & the SpilBar organizers
16:40 Vanessa Volz – "Establishing Trust in AI-based Tools for Game Development"
17:00 Miguel Sicart – " The Master's Tools and the Master's Toys"
17:20  Break
17:45  Charlene Putney & Martin Pichlmeir – "Let's Play with the Elephant in the Room"
18:00  Discussion, Q&A
18:15  Messages & Open Mic
18:20 – 19:00 Mingling and demos in the foyer
Speakers:
Miguel Sicart:
Bio: Miguel Sicart is an Associate Professor at the IT University of Copenhagen, where I am Head of the Center for Computer Games Research.
Title: "The Master's Tools and the Master's Toys".
Abstract:
In this talk I will think out loud about the political and artistic implications of generative AI systems. This talk will reflect about who wins and who loses with the implementation of these systems, and how we can productively break the rules of generative AI.
Vanessa Volz:
Bio: Vanessa Volz is an AI researcher at modl.ai (Copenhagen, Denmark) where she works on developing AI-based game development tools for both automatic testing and supporting creativity. She received her PhD in 2019 from TU Dortmund University, Germany, for her work on surrogate-assisted evolutionary algorithms applied to optimisation problems in games. Her main research interest lies in analysing the behaviour and performance of optimisation algorithms, especially in the context of applications where human and artificial agents interact. Since interdisciplinary approaches offer large potential for improving understanding in these domains, she has co-founded and supports several initiatives to improve networking across different research fields and applications, as well as the games industry and academia. Her current research focus is on characterising problem landscapes of popular artifact generation methods in games.
Title: "Establishing Trust in AI-based Tools for Game Development"
Abstract:
AI-based tools to support the game development process have long been a topic in Game AI research, with popular publications in testing, churn prediction, asset, level and even game generation. However, the adaptation of these techniques from the games industry has been hesitant at best: The small-scale and simplified examples researchers use to demonstrate their work understandably only seldom convince the industry to risk investing in AI tools.
In this talk, I will speak about my experience establishing trust in AI-based tools to support creative processes in game development. Having worked on this topic in both industry and academia, I will address issues ranging from establishing a common language and explaining AI behaviour to issuing performance guarantees via benchmarking and theoretical analysis.
Charlene Putney & curator Martin Pichlmair:
Bios: Martin Pichlmair is a researcher, game developer, entrepreneur, and recovering media artist. He is Associate Professor at ITU Copenhagen, co-founder of indie games studio Broken Rules, and CEO of Write with LAIKA, a company making AI-based creativity tools. He really likes hot food.
Charlene Putney is an award-winning writer (Divinity: Original Sin 2) and teacher from Ireland. She's currently setting up a start-up with her partner Martin Pichlmair to make machine learning more accessible to writers: take a look at https://www.writewithlaika.com/ She also teaches interactive fiction at university level and yoga on Tuesday evenings. Say hi to @alphachar!
Title: "Let's Play with the Elephant in the Room"
Abstract: An interactive critical examination of how to generate with AI as a public performance. The whole room plays with the elephant.
As always, attendance is free and registration is not required. 
About SpilBar: SpilBar is operated by Vision Denmark in collaboration with the Danish National Film School. The SpilBar format was developed by Interactive Denmark, Thomas Vigild and DADIU, represented by Kristine Ploug.
The logo is designed by Pernille Sihm.
Join SpilBar's Facebook group here.
Join the mailinglist and receive mails about SpilBar events here
SpilBar is supported by the Game Funding Scheme under the Danish Film Institute and The Ministry of Higher Education and Science.