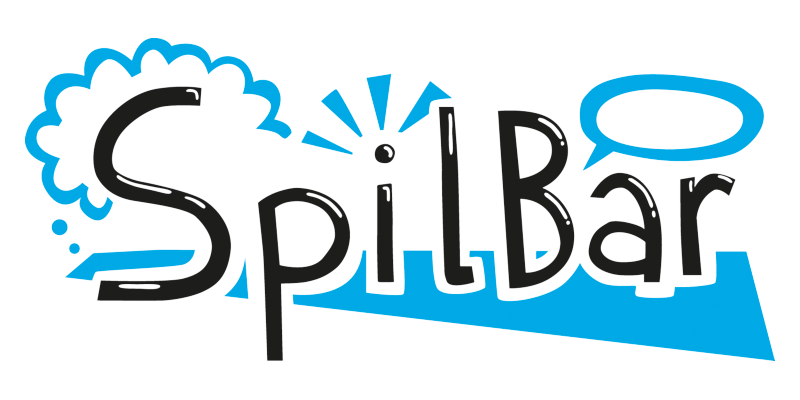 SpilBar 53: The death of games journalism
Game Journalism is close to non-existent. In Denmark only niche media-outlets regularly concern themselves with an industry that is growing larger every year – and still the press coverage has been steadily declining over the last decade. 
What is happening? Is everything up to social media, streamers and influencers? Why should game devs even care about national media when a lot of their income come from international sources? And why is the media picking up stories about one game and not another?
Join us for stories from both developers and journalists at this special Winter-edition of SpilBar dedicated to Game Journalism hosted by Version 2 / IDA.
If you are up for showcasing your game punch in your details here before February 7th.
https://docs.google.com/forms/d/e/1FAIpQLSfyMgVlAS0ysMwHgC0dL3isnd17q1UChskSmDvok61F2pN-Qg/viewform
Program
16:00 Doors open
16:30 Welcome from the organizers IDA & SpilBar
16:35 10 lessons from a games media Jack-of-all-trades 
Grace Curtis (EDGE / Eurogamer / Fanbyte)
From longform essays to viral TikToks to narrative design, games writer Grace Curtis has done a little bit of everything. In this talk she'll take you through her unusual career: breaking into the industry, writing for publications like Eurogamer and EDGE, crafting marketing campaigns for hit indie titles, and much more. She'll share what she's learned along the way, some common misconceptions about games media, and (most importantly), how she thinks we can make this chaotic industry a better, kinder place.
17:10 Coffee break
17:25 Open-development and traditional game journalism is just not a great combo
Søren Lundgaard (Ghost Ship Games)
In this talk, Søren Lundgaard, CEO & Co-founder of Ghost Ship Games, will take you through the many attempts at attracting game journalist's interests towards Deep Rock Galactic.
17:40 How to catch a Klepek 
Rasmus Stouby (Bolverk Games)
Rasmus Stouby describes a slew of futile attempts to get in touch with journalists at home and abroad to have them cover a game (Glyph) from Bolverk Games. These efforts include a billboard on Times Square, lengthy excel sheets, shaving his head, and a very, very disappointed reader's letter. It is also a story about finally breaking through to his favorite games journalist, Patrick Klepek (Kotaku, Giant Bomb, MTVGames, 1Up, Vice).
17:55 How and why to get press coverage for a review-darling heavy on cultural heritage 
Hans von Knut (Portaplay)
PortaPlay recently launched the critically acclaimed and award winning Gerda: a Flame in Winter that depicts the occupation of Denmark from a civilian perspective. The talk will reveal how it managed to attract a good amount of Danish and European press coverage, and the effect of these two very different kind of coverings.
18:10 If I could talk I'd tell you: Why journalists are not listening to game developers
Carl Juul Nielsen (Version2)
It seems almost impossible getting games mentioned in traditional media – and when you actually get through it probably will not drive a lot more sales. So why even try and climb that mountain? Game journalist Carl Juul Nielsen will tell about his experience covering the Danish game industry, why he thinks the game industry shouldn't give up on the press, and how the relationship between game developers and journalists could grow stronger.
18:25 Panel discussion + Q&A – moderated by Thomas Vigild. 
18:50 Mingling, showcases of games and refreshments
20:30 SpilBar closes 
About the speakers:
Grace Curtis is a games writer, among other things. She's freelanced for sites like Eurogamer, EDGE, and Fanbyte, covering everything from Elden Ring to rock climbing in VR. As part of pub/promo hybrid Future Friends Games, Grace has worked on viral marketing campaigns for indie hits including Vampire Survivors, Clone Drone in the Danger Zone and Exo One. She's also writing the script for the upcoming adventure game Europa and has a sci-fi novel out in March.
Carl Juul Nielsen is a games journalist. He's been writing about the game industry for the last five years. First as a writer and critic at GameReactor and since as a journalist at Version2, where he's been responsible for their coverage of the Danish game industry.  
Hans von Knut Skovfoged is the Creative Director at PortaPlay, specializing in story-driven games grounded in reality. He focuses on creating games that communicate or draw parallels to real-life topics and themes, often relying on research or made in cooperation with topic specialists.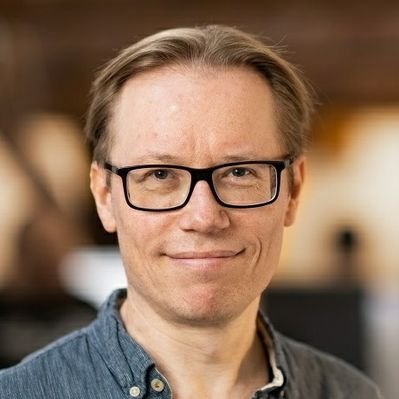 Søren Lundgaard is a game industry veteran with more than 20 years of diverse experience developing games for the global market on multiple platforms. Søren started out as a lead programmer and later transitioned to game director at Deadline Games making action games for PC and console. After a few years in the education field, he returned to the games industry and in 2016 he became part of the founding group of Ghost Ship Games where he took on the CEO role.
Rasmus Stouby is a trained journalist with a Master's degree in African Studies. You may remember him from such things as news and feature journalism, the vacuum cleaner guy at Avedøre power plant, and Mads Mikkelsen's butt. He currently works with attention-grabbing at Bolverk Games in Valby.
As always, attendance is free and registration is not required. However, it would be appreciated if you could sign up using this form, as this will help us gauge the amount of refreshments, coffee, and snacks needed.
About SpilBar: SpilBar is operated by Vision Denmark in collaboration with the Danish National Film School. The SpilBar format was developed by Interactive Denmark, Thomas Vigild and DADIU, represented by Kristine Ploug.
The logo is designed by Pernille Sihm.
Join SpilBar's Facebook group here.
Join the mailinglist and receive mails about SpilBar events here
SpilBar is supported by the Game Funding Scheme under the Danish Film Institute and Danish Board of Business Development.