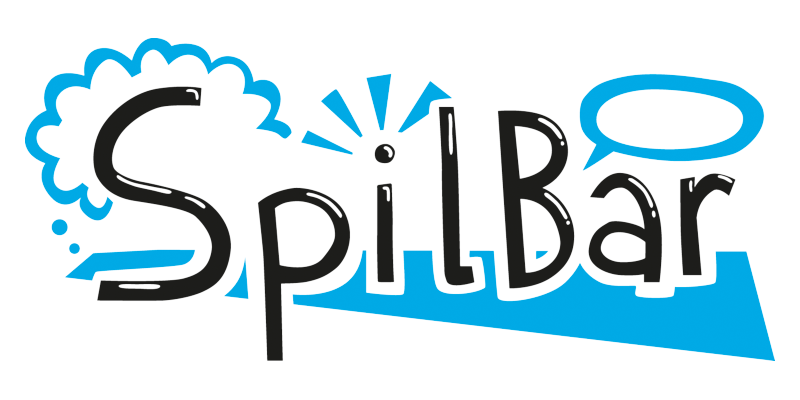 SpilBar 50: What have you been up to?
We've missed you. And you have probably also missed a lot of important things happening the last couple of years, so for this very special SpilBar version 50 we are proud to feature the most important speaker in the world: You.
For this special edition of SpilBar, we have invited everyone to take the stage and give a micro-talk. We've also partnered up with SpilFest, a great celebration of games with fun & games, drinks, food and plenty of live music. Check the link here, for more info on SpilFest.
*PLEASE NOTE* If you just want to attend SpilFest ´22 and/or SpilBar 50, please sign up via this form since we have limited space this time around
Program, SpilBar 50 @ Pumpehuset
15:30
Doors open
16:30
Allan Christophersen (The Royal Danish Library): Old classic Danish games.
Anne Sofie Schaumburg (Indoor Sunglasses): Enjoy your work
Anahid Attaran (PortaPlay) : About Women In Games Denmark
Christian Laumark (Flashbulb Games): How being bad at programming helped me finish a game.
17:30
Short break
17:40
Jonas Raagaard (Independent): The Solodev Simulator
Ole Steiness: (Independent) Boardgamified: The challenges of turning a computer game into cardboard
Max Wrighton (Half Past Yellow): Time is money, on Frog Island
Lena Mech (Institute of Wonder): The metric of player well-being after playing our game.
Kristian Hedeholm (MovieStarPlanet): I'm going to give you a choice…
18:30
SpilFest 22 kicks off + food.
About the speakers
Special guest: Allan Christophersen: Old classic Danish games.
The first Danish games: The Danish computer game industry anno 1963
What is the very first Danish computer game? In this talk Allan Christophersen will explain the circumstances around its creation, how it was found and how it is being preserved. It will also be possible to play it with courtesy of Dansk Datahistorisk Forening.
Allan Christophersen works as a video game archivist and web curator at The Royal Danish Library, where all Danish video games are collected and preserved for posterity.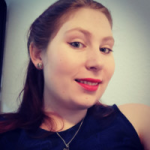 Anne Sofie Schaumburg: Enjoy your work: Inspiration to stay focused and avoid burnout both at home and in the office.
Personal advice for a happy workday: a talk about task planning and active rest.
Anne Sofie (she/her) is a Technical Artist at Indoor Sunglasses. She has been through many hardships in her life that taught her to be grateful of the small joys in every day. The past years she has studied how to practise self nurture and active rest while working as a freelance artist.Advice for a happy workday (a talk about task planning and active rest)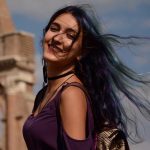 Anahid Attaran (PortaPlay) : About Women In Games Denmark
A talk about how Women In Games started, what we stand for, what we would like to achieve and how you can join us.
Anahid is full time game designer at Portaplay, part time organizer at Women in Games Denmark and Nordic Game Jam and extra full time cat.
Christian Laumark:  How being bad at programming helped me finish a game.
Actually finishing a game is hard! But could it be easier if you didn't have the skills to make the most advanced version of your game?
I'm a jack of all trades game designer working at Flashbulb Games.
I have worked with games for +5 years now. I love to make small silly games on the side.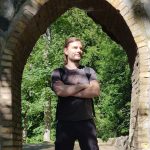 Jonas Raagaard – Solodev Simulator
Solodev Simulator is a game designed specifically for Spilbar 50. The game lets the audience interact with the host to choose a path in order to navigate the many choices and consequences in the 'one man band' life of the solo-developer to make a kick ass game… Or whatever happens in 10 minutes!?… the game outcome is completely unscripted.
Jonas has been making games professionally (of varying quality) since 2000. From kids games to AAA multiplayer games and anything in between. Mainly working in 3D graphics and environment art. But also doing the one man band thing on his own project for the moment. Jonas co-founded Spiludvikling.dk in 2003 and has been keeping the site artificially alive ever since, as the last man standing.
Ole Steiness: Boardgamified: The challenges of turning a computer game into cardboard
From Bytes to Boards – Learnings from turning Deep Rock Galactic into cardboard and dice (or, a tabletop game).
Ole Steiness is a battle-hardened game designer of both digital and tabletop games. Self-employed as game consultant and board game designer. Currently focused on building tabletop adaptations of great computer games.
Max Wrighton: Time is money, on Frog Island
This July 'Time on Frog Island' launched simultaneously on 6 digital platforms and physically on 4. Let's take a look at some numbers from the last 30 days and talk about how it went.
Max Wrighton is a co-founder and design lead at Half Past Yellow.
Lena Mech: Games that make people happy
What if we added a new metric to evaluate how successful a game is? Instead of focusing mostly on player engagement and revenue, what if we added a metric of player well-being after playing games?
Lena Mech is a game designer and founder of Institute of Wonder, a company developing location-based games. Her own challenges with anxiety brought her to discovery of mindfulness and self-care rituals which she now shares with others through her games.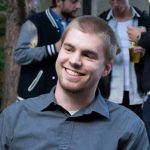 Kristian Hedeholm: I'm going to give you a choice…
As Sid Meier famously said "A game is a series of interesting choices" and In this talk, I'm going to do the same. I have been working on a couple of different things lately, so I decided that YOU get to choose between two different talks. The first is more creative, the second is more technical. But people of all backgrounds can follow alone in both of them. So it is indeed a fair choice.
At day Kristian (he /him) is working as a Senior Unity Developer at MovieStarPlanet and works on improving the pipeline for Movie Star Planet 2. At night he is working on getting some clever ideas for the next big puzzle game. Kristian likes to take part in Game Dev-related events and has participated in all 50 Spilbar events.
About SpilBar
SpilBar is operated by Vision Denmark in collaboration with the Danish National Film School and support from the Danish Board of Business Development. The SpilBar format was developed by Interactive Denmark, Thomas Vigild and DADIU, represented by Kristine Ploug.
The logo is designed by Pernille Sihm.
Join SpilBar's Facebook group here.