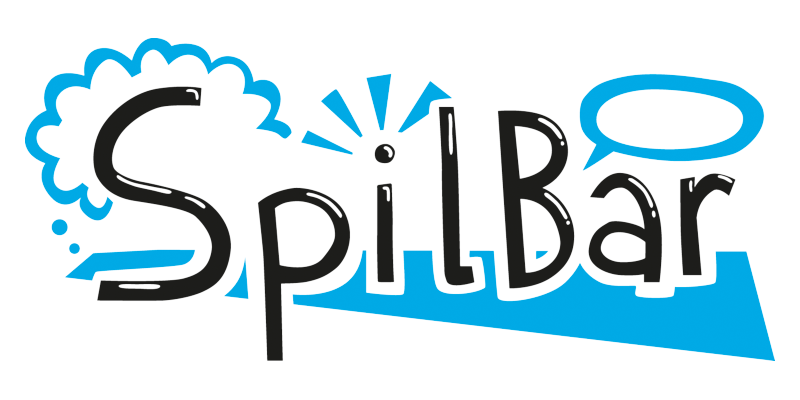 SpilBar 49: Making the game that only you can make
When looking for inspiration to make new games, we often look to past successes and to the stories of others. But when we harvest our own personal truths and perspectives, we can create meaningful experiences that resonate with players even more.
In this edition of SpilBar, we'll hear from three different individuals who've taken that to be true: who have trusted in expressing their own truths and found success there. This special SpilBar is curated and hosted by Charlene Putney.
Everybody is welcome and no sign-up needed.
Program
16:30: Introduction & Creativity Exercises – Charlene Putney (she/her)
16:50: Translating Reality Into Gameplay – Sissel Dargis (she/her)  The challenge of translating a real life game into actual gameplay. Sissel will discuss various factors here, including: how true should a documentary game be to reality? Is it possible to transmit essential feelings into a digital experience? Sissel will also explore her own place in making games coming from documentaries.
17:10 Games Inspired By Reality – Hans von Knut Skovfoged (he/him)
Gerda: a Flame in Winter, is a story-driven RPG-lite about a nurse who tries to save her husband in the last days of the occupation of Denmark.Hans will dive into the why and the how of creating "Gerda", a game inspired by the experiences of his grand-mother, who was a resistance fighter during WW2.
17:30 Coffee break
17:50 Parsing Time: Generative Archaeology Games – Florence Smith-Nicholls (they/them)
How does an archaeologist end up making video games? In this talk I'll explore my motivations for making generative archaeology games, in which the player is encouraged to archaeologically interpret and record procedurally generated content.
18:20 Q&A
18:30 Beers and mingling19:30: Goodbye
Speakers
Sissel Dargis has a background as a graffiti painter. As a graduate from Cuban Film school in film direction, her thesis documentary "Plastico" was nominated across the world. She is an IGF & Indiecade Nominee with the PC game Cai Cai Balao. Currently finishing the feature documentary "Balloon Wars" & second iteration of Cai Cai Balao as her film school graduation project.
Hans von Knut Skovfoged is the Creative Director at PortaPlay, specializing in story-driven games grounded in reality. He focuses on creating games that communicate or draw parallels to real-life topics and themes, often relying on intensive research or made in cooperation with historians or topic specialists. He worked on titles like Broken Lines that criticizes the usual hero-fantasy in war games and the upcoming Gerda: a Flame in Winter that depicts the occupation of Denmark from a civilian perspective.
Florence Smith Nicholls is a PhD student in Computer Science at Queen Mary University of London. They are a member of the Knives and Paintbrushes Research Collective and a Story Tech at the indie studio Die Gute Fabrik. Prior to working in games, they were a field archaeologist and heritage consultant.
Charlene Putney is a writer and teacher from Ireland. After working at Google and Facebook in management positions for almost a decade, she turned to the more creative side of tech and began writing for games in 2013. Before moving to Denmark, she worked on Divinity: Original Sin 2 and story for Baldur's Gate 3. She's recently left her role as Story Lead at Die Gute Fabrik in Copenhagen to begin a start-up with her partner Martin Pichlmair to make machine learning more accessible to writers. She also teaches interactive fiction at university level and yoga on Tuesday evenings.
About SpilBar
SpilBar is operated by Vision Denmark in collaboration with the Danish National Film School and support from the Danish Board of Business Development. The SpilBar format was developed by Interactive Denmark, Thomas Vigild and DADIU, represented by Kristine Ploug. The logo is designed by Pernille Sihm.