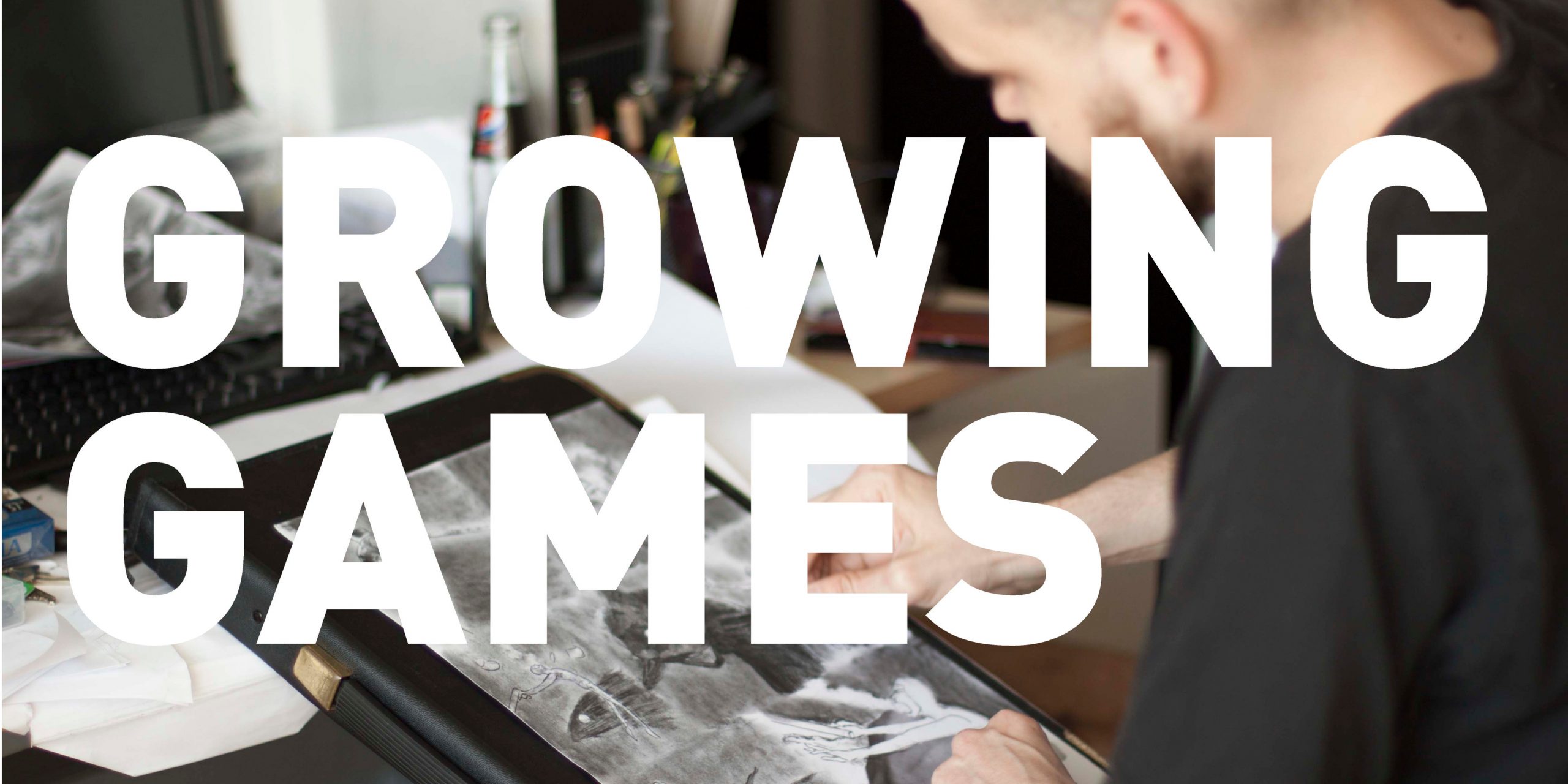 Growing Games: Business models, partners and strategy
Note: This event will be in English
Making a business out of your game studio
A successful game studio is about much more than just making a great game. Unless you consider, how you are going to earn money from your game, chances are, your time as game development studio is limited. But how do you make money on your game, and how do you decide, what the best way of earning money is, for your game and your game company? And how do you put together a strategy based on that knowledge?
This Growing Games will dive deeper into the questions of business models and business strategies, and help you explore all the possible business opportunities that your game company has, and which of them can give you the biggest chance of succeeding. We'll be looking at all the difference business models, their pros and cons, how to build a strategy based on this, and how to find and connect with the potential partners, that can help you reach your strategic goals.

Program:
13:00 – 13:10 – Welcome to Growing Games – Jesper K. Kristiansen, Vision Denmark
13:10 – 13:25 – Introductory networking exercises
13:25 – 13:40 – Making business of silly, Tim Garbos, Triband
13:40 – 14:30 – Business models and business strategy, Kristian Bang Nørgaard, Funday Factory
14:30 – 14:50 – Break and Business Model Canvas
14:50 – 15:00 – Business Model Canvas – examples
15:00 – 15:40 – Strategy & partners, Christine Thaarup, consultant
15:40 – 15:50 – Learnings and next steps
15:50 – 16:00 – Thanks and Goodbye
Speakers:

Kristian Bang Nørgaard, CEO Funday Factory
Kristian is CEO of the Aarhus mobile game studio Funday Factory. Over the past 5 years, he has helped build the company together with founder Anders Leicht Rohde, working with many different partners, and now with a pc title based on their own IP on the way.

Christine Thaarup, Games consultant
Business Development Executive with experience from International media industries as Executive Producer, General Manager and Int. Business Development Director.
The last 14 years in games with IOI in Copenhagen (Hitman), establishing Eidos Shanghai and leading new markets business development for Square Enix in London & Tokyo (Final Fantasy, Tomb Raider, Deus Ex, etc.).
Tim Garbos, Creative Director at Triband
I design and direct games. Always playing around with expectations, surprises, and comedy.
Most recently: WHAT THE BAT?
Venue:
The event will be hosted at Triband Games in Copenhagen. Thank you for having us!
The event is free, but signup is required. The event is open to persons working in the Danish games industry, or with a similar attachment.
Sign up for the event HERE.