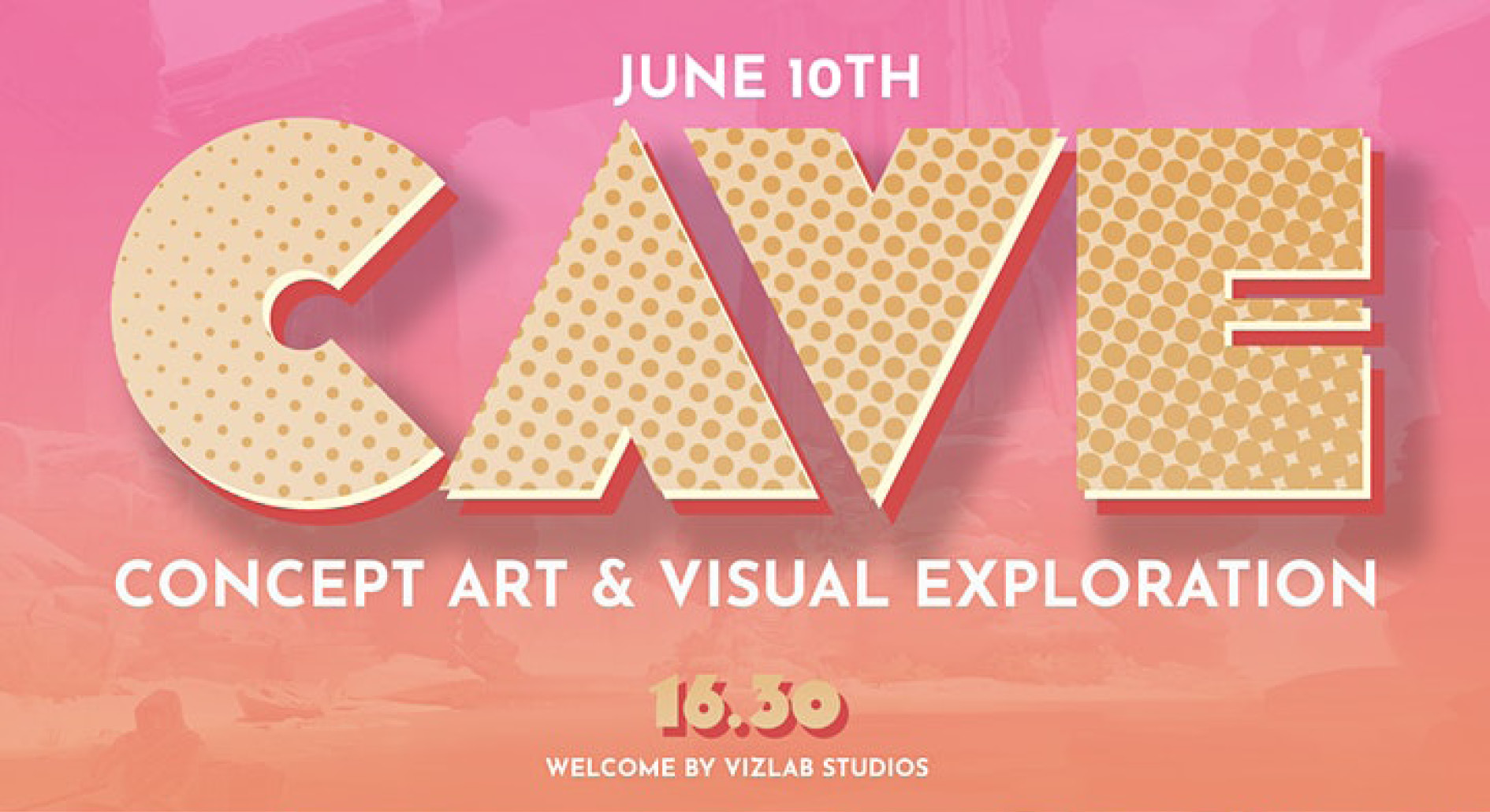 CAVE – Concept Art & Visual Exploration Masterclass
Join us for an afternoon of celebration of concept art. Featuring three speakers from three different sides of the Games industry.
At the industry talk the concept design studio Vizlab Studios will dive into all the great things of working with concept art and visual exploration, with their amazing collaborators Benjamin Penrose from Sharkmob, Aurélien Fournier from New3dge, and Antonio Stappaerts from SQETCH Studio. It's going to be a great afternoon!
We are finishing off the session with a Friday bar and networking.
Program
16.30: Welcome by Vizlab Studios
16.45: "Why do Game productions need concept artists?" by Benjamin Penrose (Sharkmob London)
17.30: Aurélien Fournier (Head of Concept Art at New3dge & Art director at Terraform Studios)
18.15: Antonio Stappaerts (Founder/Creative Director SQETCH Studio & Founder Art-Wod)
19.00: Friday bar and networking
About the speaker
Benjamin Penrose – Art Director at Sharkmob London
Has almost 10 years of experience being an Art Director in games
Former Playground Games (Forza-franchise)
Aurélien Fournier – Head of Concept Art New3dge & Art director at Terraform Studios
Aurélien Fournier is an Art Director and Concept Artist with more than 7 year of experience. He worked for studios such as BLUR, NETFLIX, Passion Picture and Quantic Dreams. He is also directing the New3dge Concept art program in Paris as a supervisor.
The event is supported by the Danish Board of Business Development.