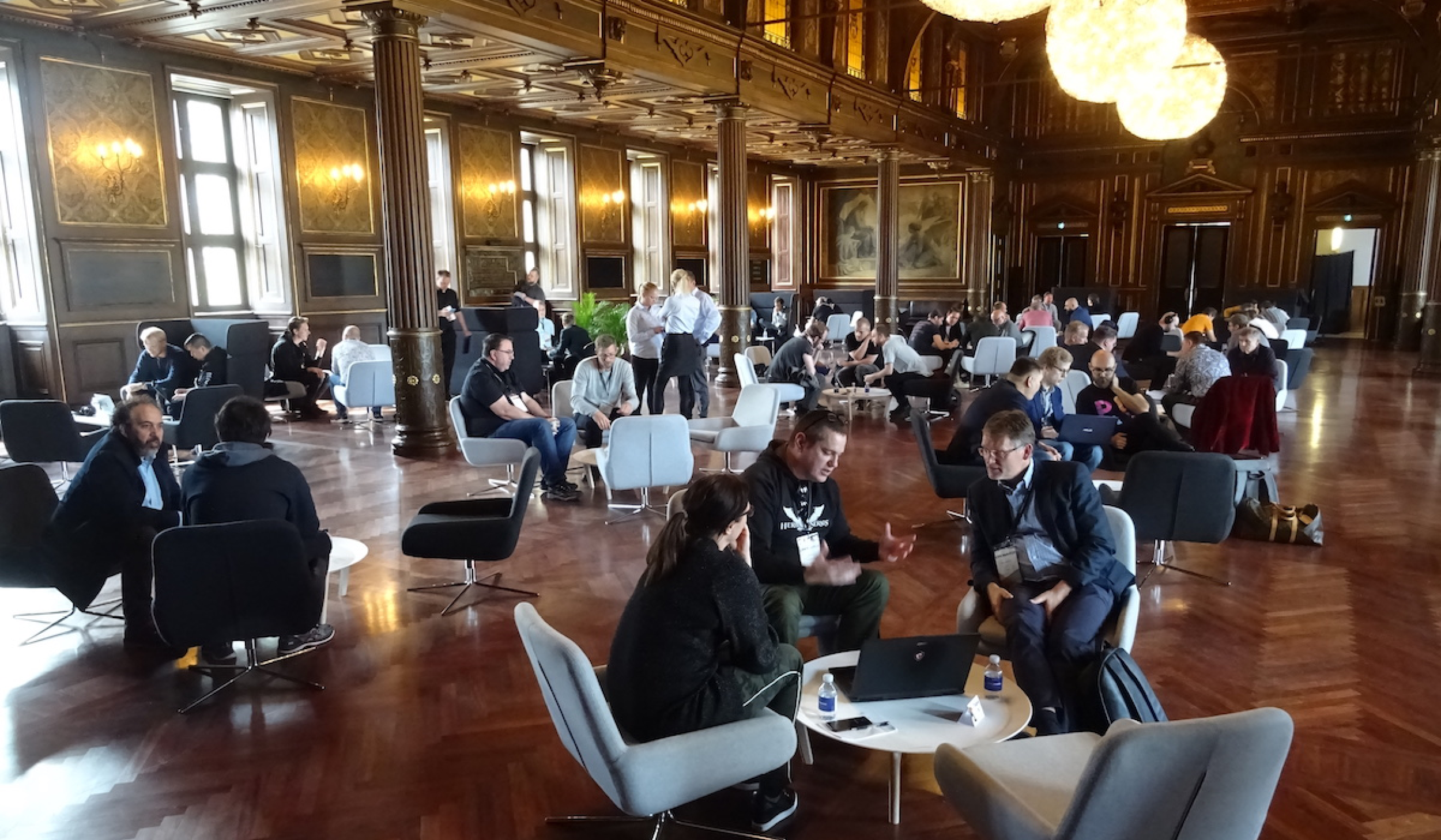 05 Aug

Danish game developers attract investor giants to Copenhagen Match Up

60 international game investors from EA, Nintendo and Microsoft, among others, are ready to seal their next deal with some of Denmark's most talented game developers.

75 Danish game developers, 60 investors, 400 meetings. The Danish gaming industry's largest matchmaking event, Copenhagen Match Up, is just around the corner and people are ready.

Since 2017, Copenhagen Match Up has taken place every year in the Danish Chamber of Commerce's beautiful premises on the old Copenhagen Stock Exchange. But with COVID-19 lurking behind the scenes, the organizers have rushed to move the numerous meetings out of the old stock exchange and into the worldwide web's virtual meeting rooms.

However, this does not deter foreign investors or Danish game developers from participating. On the contrary. Currently, more than 400 meetings are scheduled, and investors include international game publishers such as Tencent, Nintendo, Microsoft and LEGO Ventures.

Copenhagen Match Up has become the Danish gaming company PortaPlay's absolute priority in their annual event calendar.

"Copenhagen Match Up increases the visibility of the Danish games industry and creates unique opportunities for the individual Danish company. It trumps most other international events in terms of participants, the effect of meetings, the time and resource consumption for participation, as well as the opportunities to network with other companies," says Hans von Knut Skovfoged, a partner in PortaPlay, who has participated in every Copenhagen Match Up since it's inception.

An entrepreneurial nation with an exciting gaming industry
According to one of Denmark's largest game companies, the fact that so many international investors participate in Copenhagen Match Up, shows great recognition of the Danish gaming industry.

"Copenhagen Match Up has become the annual Danish event that gaming companies orient themselves towards. The event has grown year by year, and it reflects a Danish gaming industry that is mature and exciting enough to attract the attention of international investors," says Mathias Gredal Nørvig, CEO of Sybo Games, creators of the mobile hit game Subway Surfers.

Copenhagen Match Up is organized by the Producers' Association and the industry cluster Vision Denmark. According to Jan Neiiendam, CEO of Vision Denmark, the many international participants is proof that Denmark is an entrepreneurial nation with a strong business position within games, visual narratives and technological development.

"We are pleased to strengthen Danish entrepreneurship in the area of technology and help foreign investors meet and invest in Danish gaming companies. It stimulates both growth and jobs and contributes to Denmark's image as a creative entrepreneurial nation," says Jan Neiiendam.

According to Producers' Association's, this year's Copenhagen Match Up has become even more relevant due to the special circumstances.

"The Producers' Association sees great potential in the Danish gaming industry and works to ensure the best possible business conditions for the industry. Covid-19 has put the gaming industry in an extraordinary situation, but that is precisely why it is important to work hard to keep the industry running. The gaming industry is one of the few industries that has the opportunities and tools to continue working and doing business during the crisis. That is why this year's CPH Match Up is perhaps even more important than previously," says Jørgen Ramskov, CEO of the Producers' Association.

About Copenhagen Match Up

Copenhagen Match Up matches Danish entrepreneurs in the games industry with Danish and international investors. The event started in 2017 and has grown year by year. Last year, more than 400 individual meetings were held between 130 companies from 14 different countries. To name a few of the specific deals tracing back to the event is a partnership between Danish Kong Orange and German Daedelic Entertainment on the release of the game "Felix the Reaper" (2019), an investment agreement between British London Venture Partners and Danish Betadwarf (2017) as well as an investment agreement between Swedish Goodbye Kansas and Danish Framebunker (2018).

Copenhagen Match Up is organized by the Producers' Association and Vision Denmark with support from the Danish Business Authority, the Danish Chamber of Commerce, BetaDwarf, Ghost Ship Games and Nordisk Film Games. Also, the event has received a total of DKK 17,700 in mini sponsorships from 22 Danish game developers.

Copenhagen Match Up will take place on the 22nd of April 2020 at 9 – 22 on the online platform meettomatch.com.